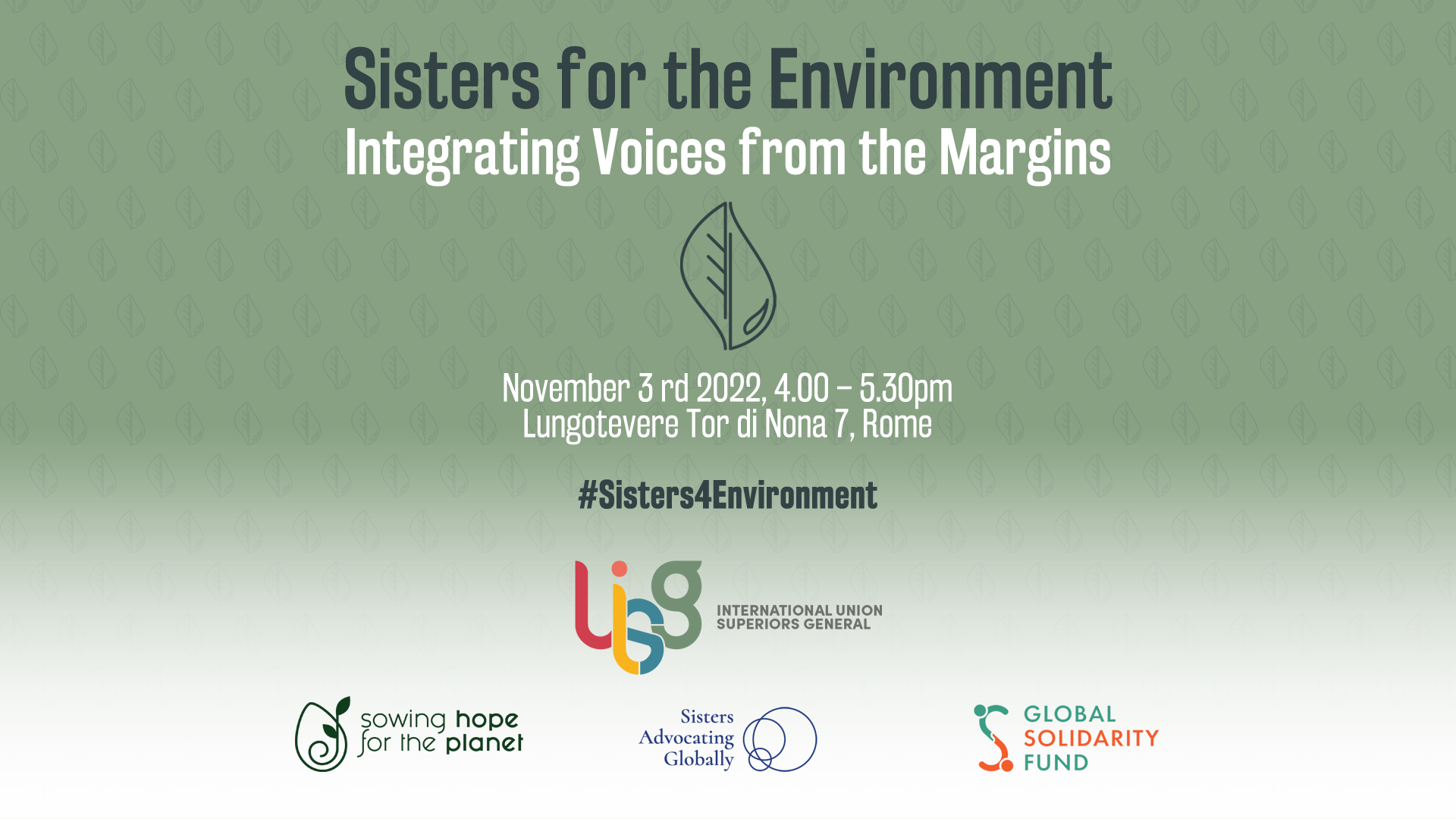 UISG published its first-ever ecological statement on November 3rd 2022, under the title Sisters for the Environment: Integrating Voices from the Margins. The statement's core message reflects and clarifies the response of Catholic Sisters to the environmental challenges of our time, outlining three pillars of ecological advocacy, with a series of actionable aims corresponding to each. In this statement, UISG calls on the international development community to integrate responses to climate change and biodiversity loss, integrate care for people and our planet, and integrate vulnerability from the margins in leadership and decision-making. The document also includes five testimonies from Sisters on the frontlines, showcasing a broad range of engagement across different issues and regions.
On one hand, this statement addressed the urgency of its moment, identifying COP27 and COP15 as crucial opportunities to start turning the tide of destruction that is ravaging our Earth. On the other hand, it expressed a deep-rooted, faith-driven vision for ecological conversion that has inspired Sisters for many decades and continues to do so every day, all around the world. Looking ahead to our work in 2023, this statement creates a platform to outline principles and orientations for a more sustainable future, based on the learnings that Catholic Sisters have acquired through their exceptional engagement with grassroots communities. You can read the full statement here.
The publication of Sisters for the Environment was marked by a launch event at the UISG headquarters in Rome, which gathered Vatican leaders, government representatives, Catholic NGOs and international development partners, to discuss challenges and opportunities in advocating for the protection of our common home.
Hosted by UISG leaders, this event featured testimonies from frontline Sisters and contributions from a roster of allies who shared their perspectives and ideas, as well as affirming their support for our statement and for UISG.
Speakers included:
Francesca Di Giovanni, Under Secretary to the Vatican Secretary of State
E. Chiara Porro, Ambassador of Australia to the Holy See
Josianne Gauthier, Secretary General at CIDSE
Sister Jean Quinn, Executive Director at UNANIMA International
Neil Thorns, Director of Advocacy & Communications at CAFOD
Catalina Hinojosa Lopez, Agriculture & Justice Coordinator at the Economy of Francesco
Maria Dolores Sanchez Galera, Research Coordinator at the Dicastery for Promoting Integral Human Development
You can find the event recording here.