The International Union of Superiors General (UISG) is a membership organisation for the leaders of Catholic women's congregations, representing over 600,000 Catholic Sisters worldwide. Alongside its core mission of training, supporting and connecting members, UISG acts as an umbrella organisation for Sisters engaged in tackling some of the world's most pressing development challenges.
UISG's Sister-led dialogues are conceived as a space to:
reflect on key development issues from a variety of perspectives;
identify measures to support, empower and integrate those on the margins;
build a coalition of people and institutions to advocate for a safe and prosperous future for all.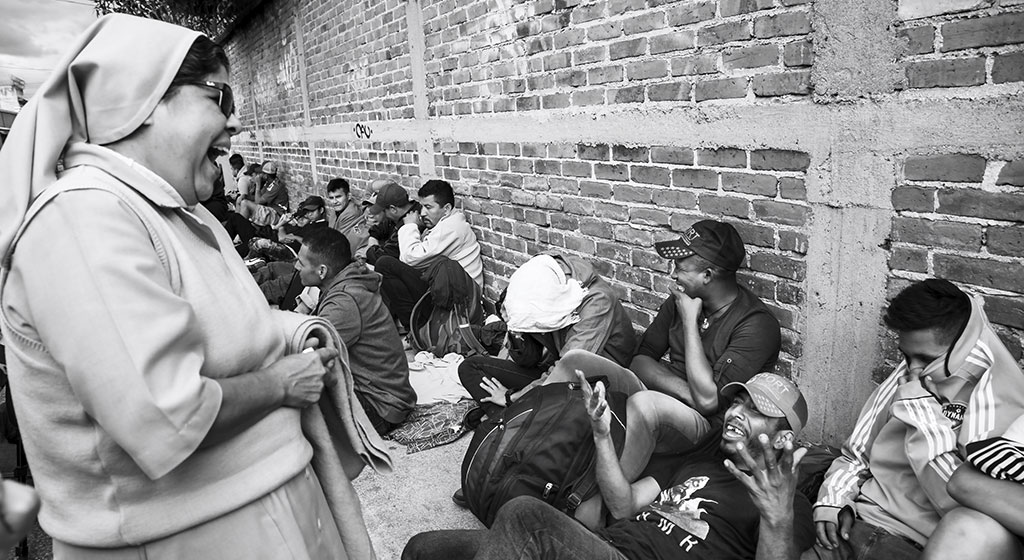 MIGRATION
On Monday, 3rd July our second Sister-led dialogue of 2023 will address the needs and challenges of migrants and refugees, with a particular focus on children and adolescents.
Migration is, and always has been, an integral part of the human experience. At UISG, we believe the international community has a responsibility to provide assistance to all migrants and refugees, guarantee the full respect of their rights, and facilitate their integration within host communities.
Expected outcomes of this meeting include:
new collaborations laying the basis for a multi-stakeholder advocacy coalition to support migrants and refugees in the Euro-Mediterranean region, with a view to developing a shared global vision;

a policy brief including testimonies from the margins, learnings from the work of Sisters, data and reflections shared by partners in the field, and joint recommendations for advocacy;

an initial exchange of ideas for the preparation of the UISG Advocacy Forum 2023.